Banner Stands.
Premium quality, quick turnarounds, including next day printing.
Also known as pull-up banners, they're easy and quick to assemble and take down. Need a bigger banner stand? No problem, our step and repeat banner stand comes in an 8 feet by 8 feet easy to assemble system.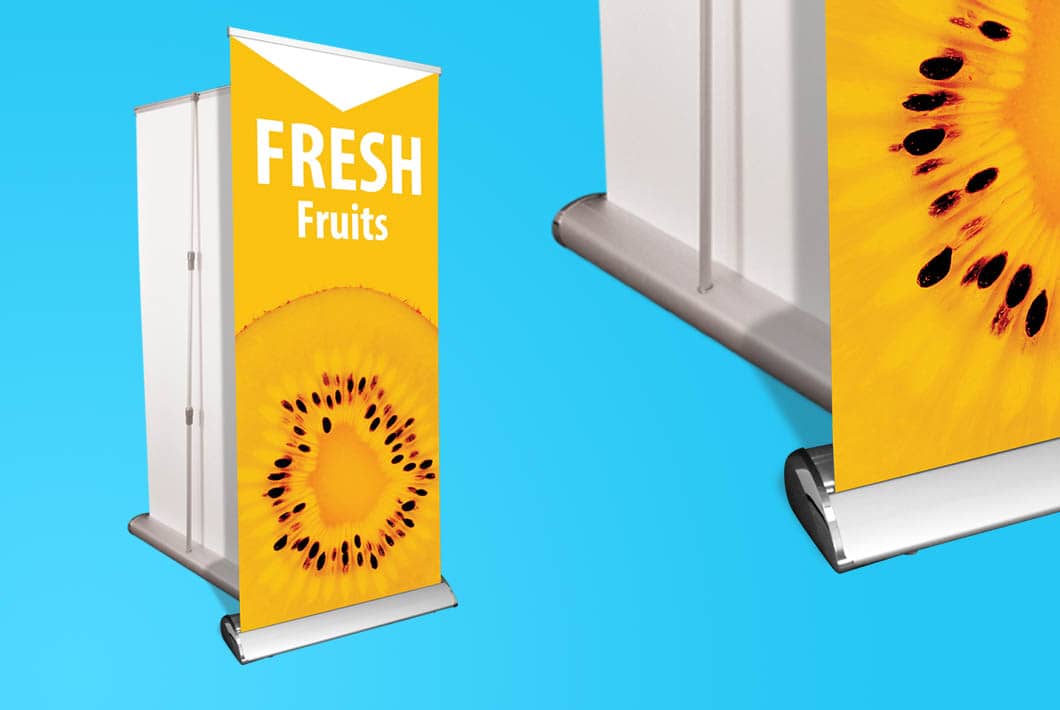 Banner Stands Printing in Miami
Need to impress your clients with an appealing, high-quality catalog? Press Miami provides high quality, fast turnaround catalogs in short and bulk runs for added saving. Printed using our offset printers which provide both efficient and consistent printing results.
Brochure booklets and notebooks offer a great tangible marketing solution that is equally beneficial as online advertising. Advances in printing methods means they are even more affordable and as a proactive business you'd always want to strive to maximise all marketing opportunities.
Some key benefits of booklets & catalogs:
They can help get more sales leads, especially in the case of small or start-up businesses that are on a tight budget.
They are multipurpose and can be used as employee handbooks, report guides, newsletters, magazines, product catalogues, event guide, order of service programs, funeral programs and much more depending on your requirements.
Your booklet or magazine is exclusive to your business meaning advertising spaces are not shared with other businesses competing for the same products or services. There will be plenty of space to include plenty of text and images as one neat package.
As part of your marketing strategy you will give your business a competitive edge over rivals with the ability to offer something visually capturing and tangible.
Booklets can establish authority, credibility, and trust
A great booklet can include editorial content that demonstrates your expertise. If your content focuses on helping your customers achieve their goals, rather than simply making sales, you'll come across as credible and you'll earn their trust. Customer trust is invaluable leads to long-term customer loyalty.
Booklets are capable of long-term branding
A heavy focus on great content means your booklets are likely to be kept as reference materials. For example, a pet store might print a booklet that details how to set up and maintain healthy aquariums; a mechanic might print a service schedule booklet; or a digital marketing agency might print booklets that detail different types of social media marketing campaigns. Whenever customers have a question, they'll go back to your booklets – and be exposed to your brand every time.
Booklets have the potential to fuel rapid business growth
A strong booklet sent to a well-targeted mailing list can ignite your business practically overnight. One of my favorite examples was when Microsoft was first launching its paid search ad service (long before it was called Bing). The company sent booklets to small businesses that walked them through the process of developing successful ad campaigns. How many businesses, frustrated with competing solutions, do you think at least tried advertising with Microsoft after that? My guess is a lot – I know I did!
For any rush order or any print job